Pancreatic Cancer Awareness Month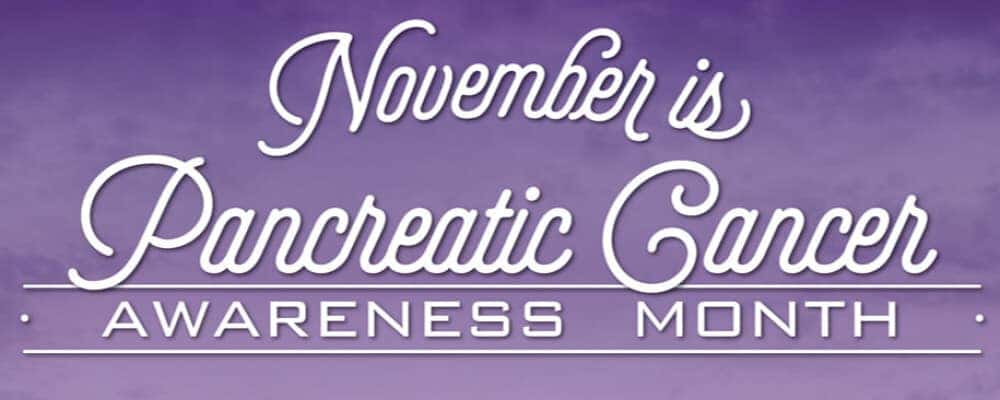 ---
One of the most widely talked about facts about any cancer is that early education helps you save lives, but not many in New Orleans are aware of the signs of pancreatic cancer. Ray Brandt INFINITI of Metairie has a reputation for helping their community when it comes to new cars, but we don't want to stop there, as cancer can and has struck close to home for almost everyone. That's why we're trying to make it easier than ever for Mandeville drivers to not only find out some of the early signs of pancreatic cancer, but also ways that you can support survivors and families, as well as help you to spread these life-saving signs.
What is Pancreatic Cancer?
Your pancreas sits inside of your abdomen, between your stomach and spine that secretes proteins into the bloodstream and tissue, as well as digestive juices into the small intestines. Your pancreas is also vital for releasing insulin and glucagon, which lowers and raises your blood sugar respectively. To say it's important that this organ functions properly is an understatement, but it's also one of the hardest to tell when there is an issue occurring. There are two types of cancer that occur in the pancreas, the first is pancreatic adenocarcinoma (PDAC) which affects the side of your pancreas that releases digestive juices, with the other cancer being pancreatic neuroendocrine tumors (NETs), which are on your hormone releasing side of the pancreas. While 90% of pancreatic cancers are PDAC, NETs have a better prognosis and younger median age of diagnosis.
According to Hirshberg Foundation for Pancreatic Cancer Research, pancreatic cancer has the highest mortality rate of all major cancers, and is the 3rd leading cause of cancer-related deaths in the US after lung and colon cancer. For all stages of pancreatic cancer combined, the 5-year relative survival rate is just 10%, which is why early detection is such a vital tool.
Pancreatic Cancer Survival Rates
According to the American Cancer Society, the 5-year relative survival rate for localized SEER stage is just under 40%. As the cancer progresses to regional, it decreases to 13%, and to distant it becomes just 3%. It's important to know however that these are numbers based on averages, and are not a perfect picture. Your age, overall health, how the cancer responds to treatment, and many other factors can make a huge impact on your outlook, but the key is early detection which is why knowing the symptoms can be so critical.
Pancreatic Cancer Symptoms and Risks
Knowing the early warning signs of pancreatic cancer can be challenging because they are vague and often share similarities with less serious concerns. Some of these symptoms include:
Stomach pain

Mid-Back pain

Unexplained weight loss

Loss of appetite and nausea

Indigestion

Jaundice (yellowing of skin or eyes)

New onset diabetes

Changes in stool
These, along with some of the risk factors that can make pancreatic cancer more likely to form, include:
Age

Obesity

Pancreatitis

Smoking

Diabetes

Family history
It's recommended that you speak to a health care provider as soon as possible if you have some of these risk factors or symptoms to make sure that they aren't the early signs of pancreatic cancer.
How Can You Help?
Just knowing the signs can be enough to help, but if you want to make a bigger impact on the lives of those that have suffered from pancreatic cancer, or have lost loved ones to it, you can partner with organizations like the ACS or Hirshberg Foundation and other cancer charities that can all help.
You can take part in the variety of pancreatic cancer awareness events throughout the month provided by Hirshberg Foundation, or donate directly to charities. You can become a volunteer that strives to make a difference in the lives of survivors and their families. Below are a number of links that can help make a difference.
From Our Family To Yours: Stay Safe
Whether you've lost a loved one to cancer and want to make a difference, or you've survived cancer yourself, Ray Brandt INFINITI of Metairie applauds the efforts of everyone that tries to make a difference in the lives of our community. We work hard to provide ways for our customers and employees to get involved in the community. If you have any questions, you can come into our dealership today, or you can contact us. We also have unique new vehicle specials for the month of November to help support this important cause.